IN THE NEWS #BigIsms

The injustice of slavery is not over: the graves of the enslaved are still being desecrated
Afua Hirsch, 8 October 2020, The Guardian


It should come as no surprise that centuries of amnesia towards Britain's own history has left us with a lot to learn. My personal school education during the 1990s contained a gaping hole between the Tudors and the second world war. If you wanted to surgically remove the period of colonial expansion and transatlantic enslavement, you'd struggle to beat it.

So those of us with time, resources and motivation are left to bridge the void through self-education, which often involves grappling with significant facts and figures.

The numbers of Africans estimated to have been trafficked by Europeans to their American and Caribbean colonies: 12 million-plus. Deaths on the Middle Passage alone, across the Atlantic: 1.5 million at a highly conservative estimate. The cumulative individual tragedies on slave trails to the coast, in the barracoons, and on the beaches: no one can even count.

continue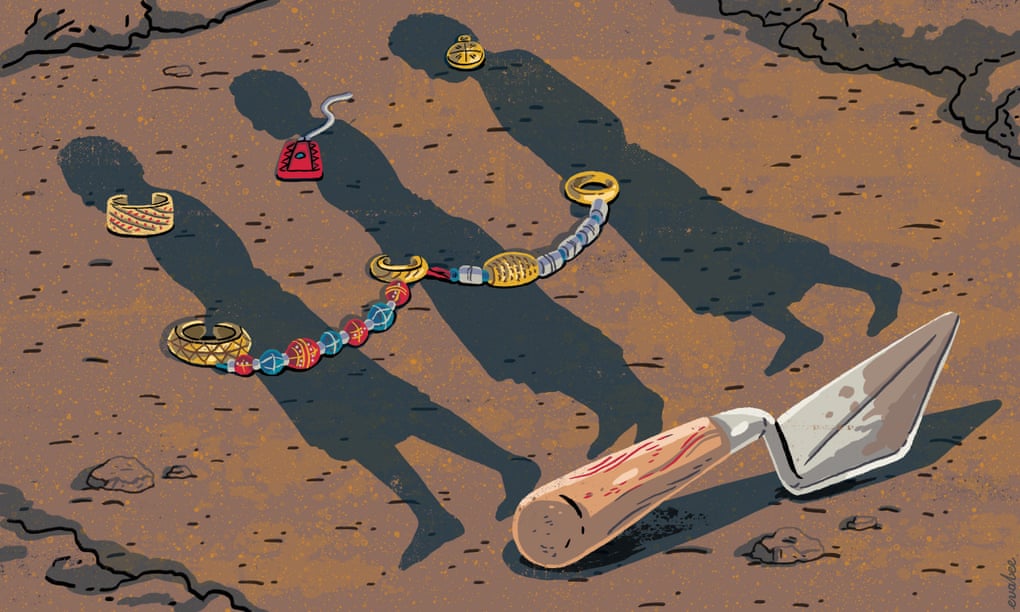 ---
How the long fight for slavery reparations is slowly being won
Kris Manjapra, 6 October 2020, The Guardian


It began with an email. On an especially cold day in Evanston, Illinois, in February 2019, Robin Rue Simmons, 43 years old and two years into her first term as alderman for the city's historically Black 5th ward, sent an email whose effects would eventually make US history. The message to the nine-member equity and empowerment commission of the Evanston city council started with a disarmingly matter-of-fact heading: "Because 'reparations' makes people uncomfortable."

She continued:

Hello Equity Commission,
thank you for the work you are doing. You have the most difficult work of all the commissions because the goal seems impossible … I realize that no 1 policy or proclamation can repair the damage done to Black families in this 400th year of African American resilience. I'd like to pursue policy and actions as radical as the radical policies that got us to this point.

continue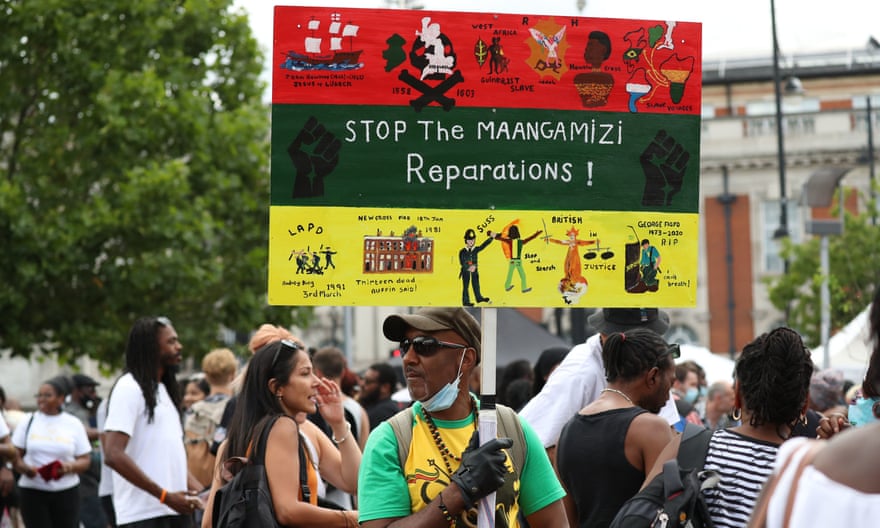 ---
When Opera Star Jenny Lind Came to America, She Witnessed a Nation Torn Apart Over Slavery
Bryan Greene, October 6, 2020, SmithsonianMag.com


The lead item in the pro-slavery New York Herald on September 2, 1850, was an editorial advocating that Congress swiftly pass a pending bill that would "dispose of the slavery question forever" in the United States. The Compromise of 1850, a collection of laws passed that month, would decide not only which new territories would permit slavery, it would include the Fugitive Slave Act, a measure that directed federal officials throughout the land to aid in the recapture of African Americans who had escaped bondage. The Herald's editor, James Gordon Bennett, predicted, "In another week there will be but little anxiety entertained in relation to the question of slavery, the public mind will be so fatigued that it will be disinclined to think of the matter any further."

continue
---
It is time reparations are paid for Roma slavery
Margareta Matache, 5 October 2020, Al Jazeera


Years before fast sailing ships with enslaved people from Africa made it to the shores of North and South America, the Roma people on the territories of modern-day Romania had already been forced into a system of chattel enslavement. My ancestors were among them.

Today, this 500-year system of exploitation and domination of Roma remains utterly forgotten in Romania and in the global history of slavery, race and racism.

Roma people were coerced into this system of chattel enslavement beginning in the 1370s or perhaps earlier by three types of enslavers: the Crown (and later, the state), the Orthodox church, and the nobility. By law, the enslavers owned the slaves as their property or possessions, and slaves without a "master" would become the "property" of the Crown.

continue
---

The Disappearance of Eve and Sall: Escaping Slavery in North Carolina
Christy Hyman, October 6, 2020,
Black Perspectives
Between 1829 and 1832 Eve and Sall had both disappeared. Eve and Sall were two women who were enslaved in Hertford, North Carolina and their disappearance was recorded by enslaver John Wood who advertised their disappearance in the
Elizabeth City Star
. To disappear means to cease visibility, to vanish, absenting one's presence from observable space. As enslaved chattel, Eve and Sall were not permitted to go and come as they pleased, but these two women asserted their will and escaped the plantation and moved through punitive landscapes in hopes of gaining freedom.
This piece explores the historical phenomenon of enslaved flight through highlighting the efforts of enslaved runaways who were held in bondage in Perquimans County, North Carolina. In highlighting this episode of self-liberation, we can provide a "people's geography"—­ one where Eve, Sall, and their partners Manuel and George, resisted the chokehold of slavery while utilizing their knowledge of navigation on their journey to freedom.
There was always an understanding between the slaves, that if one ran away they would put something to eat at a certain place; also a mowing scythe, with the crooked handle replaced with a straight stick with which to fight the bloodhounds.
continue